All about the exclusive Kris Jenner MasterClass and How to Join it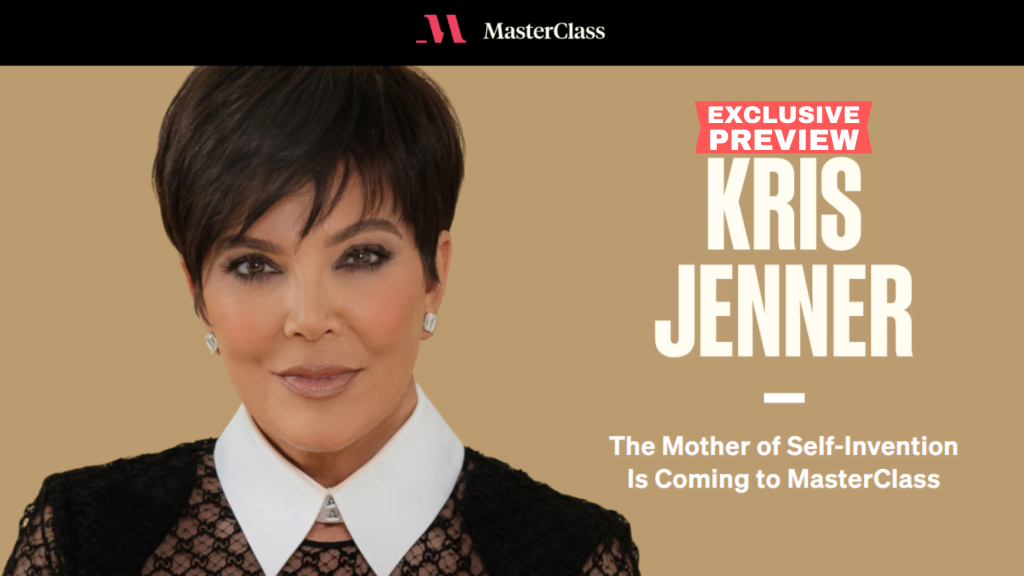 FTC Disclaimer:
This post contains affiliate links and I will be compensated if you make a purchase after clicking on my link.
The Kardashian's Matriarch MasterClass is now on full throttle. You can sign up to the platform and enjoy a year's subscription.
To participate, simply head to MasterClass and join.
Why you should take this MasterClass?
Love 'em or hate 'em, the Kardashians have become the reigning family of pop-culture royalty and are a constant staple in the everyday news cycle. With a family net worth of $1.5 billion, a combined Instagram following of over 680 million, and more than 950,000 Americans tuning in for an average episode, the family has more clout and exposure than even some of the world's most influential politicians. The days of associating Kim Kardashian with Paris Hilton are long gone.
Looking back, though, the family's success wasn't always so assured. Many expected the Kardashians to fade into the background of D-List celeb status just like the rest of Beverly Hills' trust fund babies. Thanks to the genius of Kris Jenner, however, the Kardashian brand has successfully executed one of the most difficult brand jumps there is – from low to high status.
Video credit: Kris Jenner & MasterClass