Best Calzedonia Swimsuits: The Ultimate Guide to Calzedonia Swimwear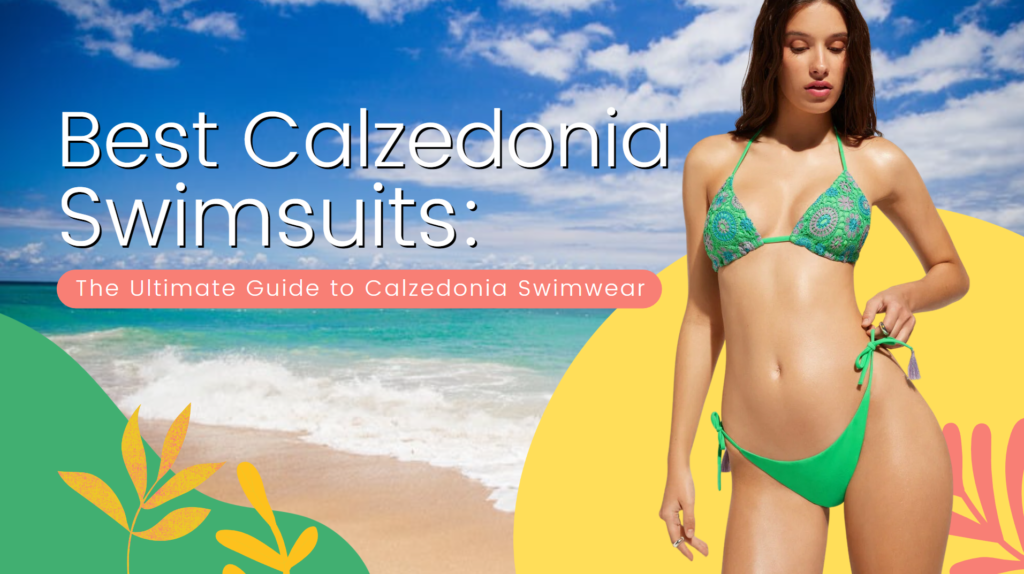 Disclaimer: This post may contain affiliate links of products I've used or approve; If you buy from them, you won't pay a penny more but I receive a small compensation that helps me create more content like this! Thank you 🙂
Looking for the perfect swimsuit to wear this summer? Look no further than Calzedonia! I've done my research and tried on swimsuits to find the Best Calzedonia Swimsuits. After trying out multiple brands, I can confidently say that Calzedonia has some of the best swimsuits in the market. In this blog post, I'm excited to share my top picks for the best Calzedonia swimsuits, including some tips on how to style them.
Is Calzedonia a good brand?
Calzedonia is a reputable brand that has been in the fashion industry for over 30 years. The brand is known for its high-quality swimwear, leggings, tights, and other hosiery products. Their swimsuits, in particular, are highly rated by customers for their durability, comfort, and style. The brand has a wide range of swimsuits to choose from, including classic one-pieces, trendy bikinis, and sporty swimsuits. With their commitment to using high-quality materials and staying on top of the latest fashion trends, Calzedonia is undoubtedly a good brand to consider when shopping for swimwear.
For those who prefer a two-piece swimsuit, Calzedonia has an extensive collection of bikinis that cater to different body types and styles. My favorite is the Push-up Bandeau Bikini, which offers both support and style. The top has removable straps and padded cups that enhance the bust's appearance, while the bottom features a high-waisted design that elongates the legs.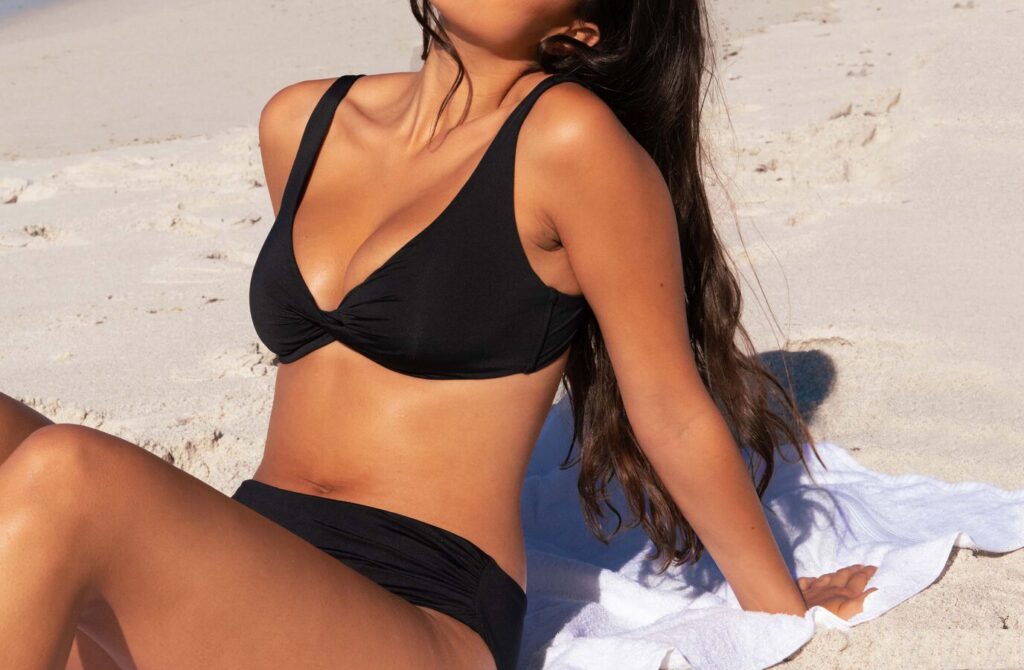 If you're looking for a daring and bold swimsuit, then you should definitely check out Calzedonia's collection of more micro bikinis. Micro bikinis are a popular trend in swimwear and are perfect for those who want to show off their curves and feel confident. Calzedonia's micro bikinis are made with high-quality materials and come in a range of styles, including triangle tops, bandeau tops, and string bottoms. These bikinis are designed to be minimalistic, so they provide minimal coverage, making them a great option for tanning.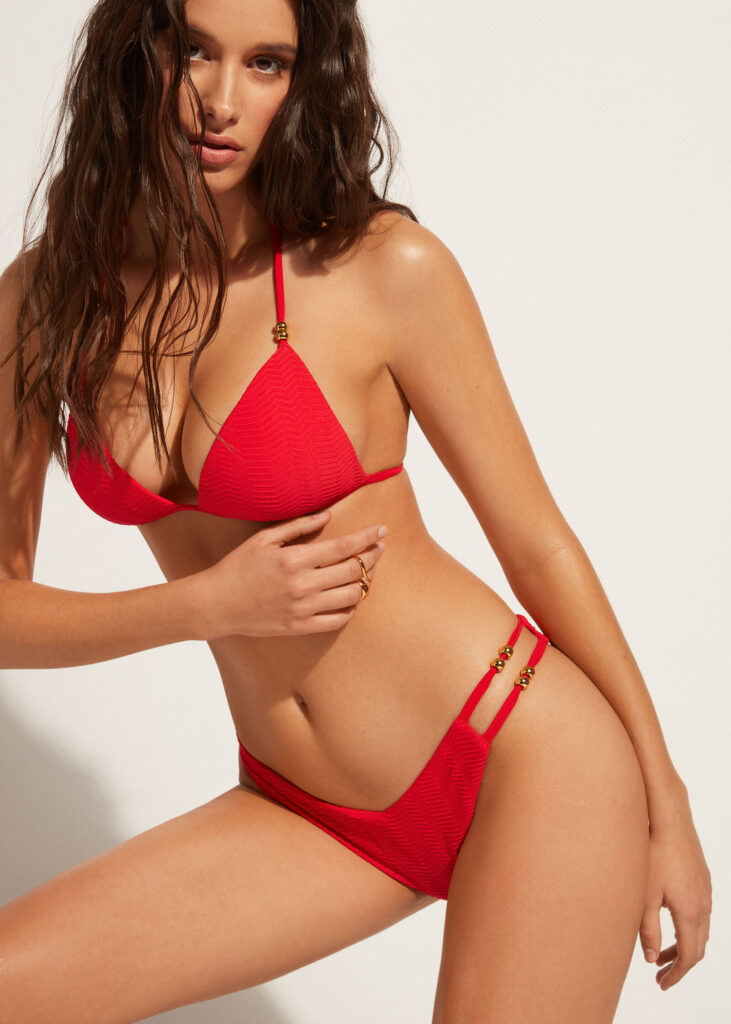 Calzedonia Swimsuits (cassic one-piece):
If you're looking for a swimsuit that is both elegant and comfortable, the classic one-piece is your best bet. Calzedonia's one-piece swimsuits come in different styles, colors, and patterns. I particularly love the Plunge V-neck One-Piece, which features a plunging neckline and ruched details that flatter the body's curves. It's available in different colors, but my personal favorite is the bold red.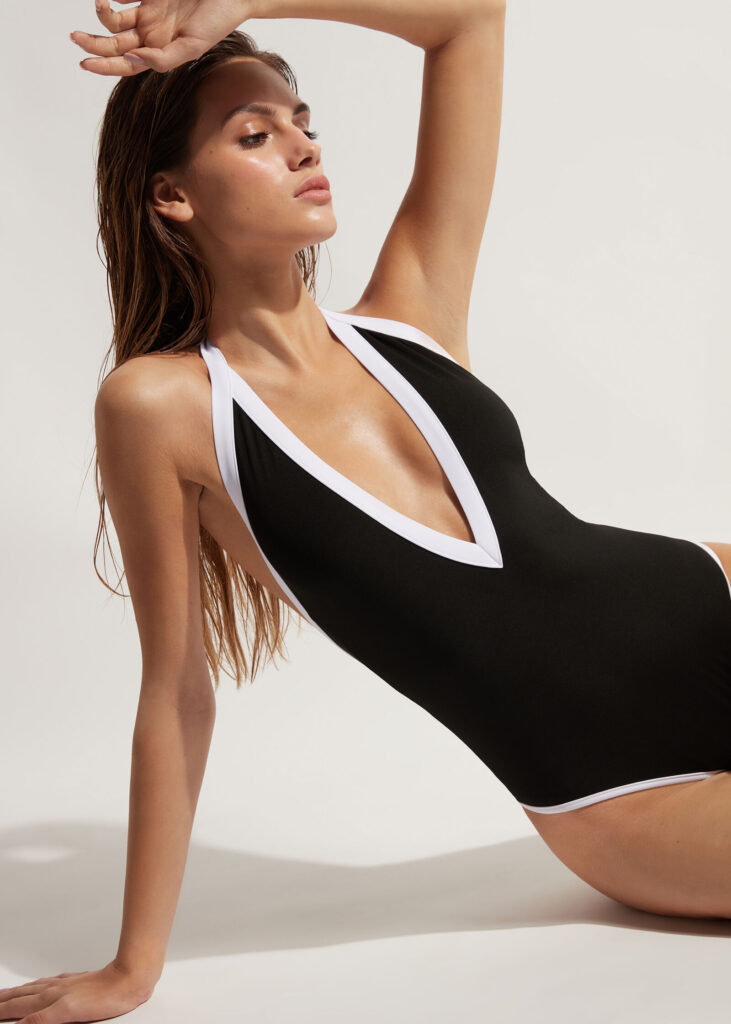 For those who love to stay on top of the latest trends, the cut-out swimsuit is a must-have. Calzedonia has a variety of cut-out swimsuits that are stylish and sexy. My personal favorite is the Strappy Cut-Out Swimsuit, which features a unique criss-cross back and cut-out details on the sides. It's available in different colors and patterns, but the black and white stripes are my go-to.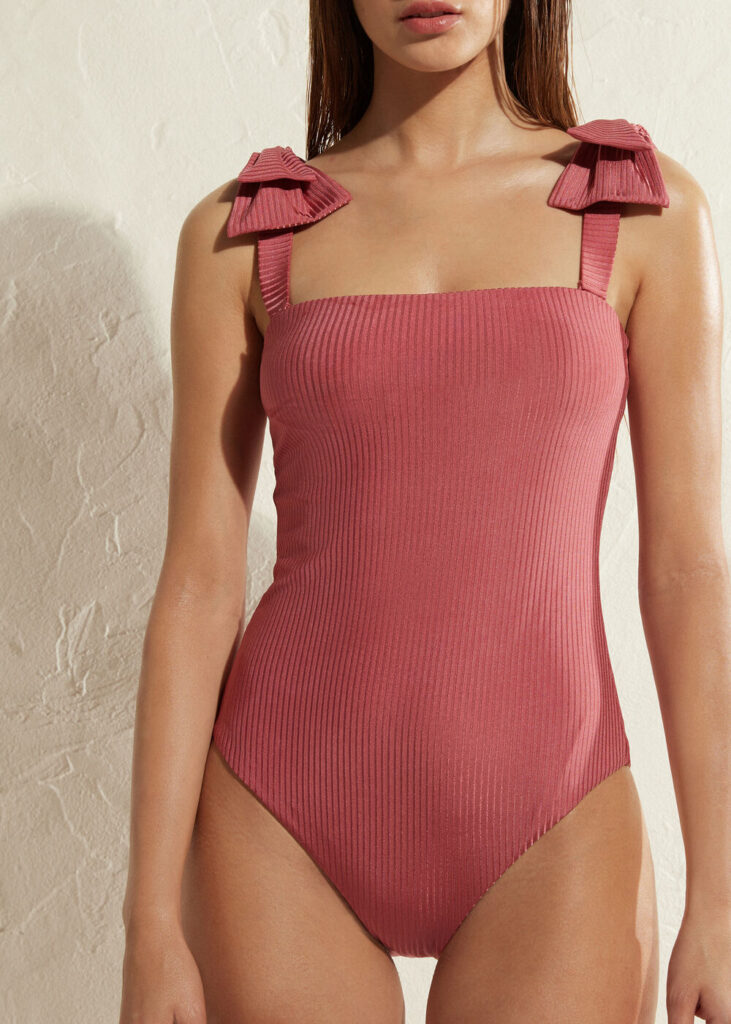 If you're into water sports or looking for a swimsuit that offers more coverage and support, Calzedonia has a range of sporty swimsuits that are both functional and fashionable. I recommend the Sporty One-Piece Swimsuit, which features a high neckline and a criss-cross back design. It's made of high-quality, stretchy material that provides both comfort and support.
If you're planning to purchase a swimsuit from Calzedonia, then make sure to take advantage of their promo code to get a free water bottle and free shipping. Click here to redeem this offer. The water bottle is a great accessory to bring to the beach or pool, and it's perfect for keeping you hydrated throughout the day. Additionally, free shipping is always a great deal, as it can help you save money on your purchase. Don't miss out on this opportunity to get a free water bottle and free shipping with your Calzedonia swimsuit purchase.
In conclusion, Calzedonia has some of the best swimsuits in the market, and I highly recommend them for anyone looking for stylish and comfortable swimwear. Whether you're into classic one-pieces or trendy cut-outs, Calzedonia has something for everyone. Don't forget to use my affiliate link to shop for your favorite swimsuits and accessories!
*This article was written with the help of OpenAI's Assistant AI
Best Calzedonia Swimsuits Calzedonia Bikini Calzedonia Promo Code