Let's Get Checked – Home testing is so simple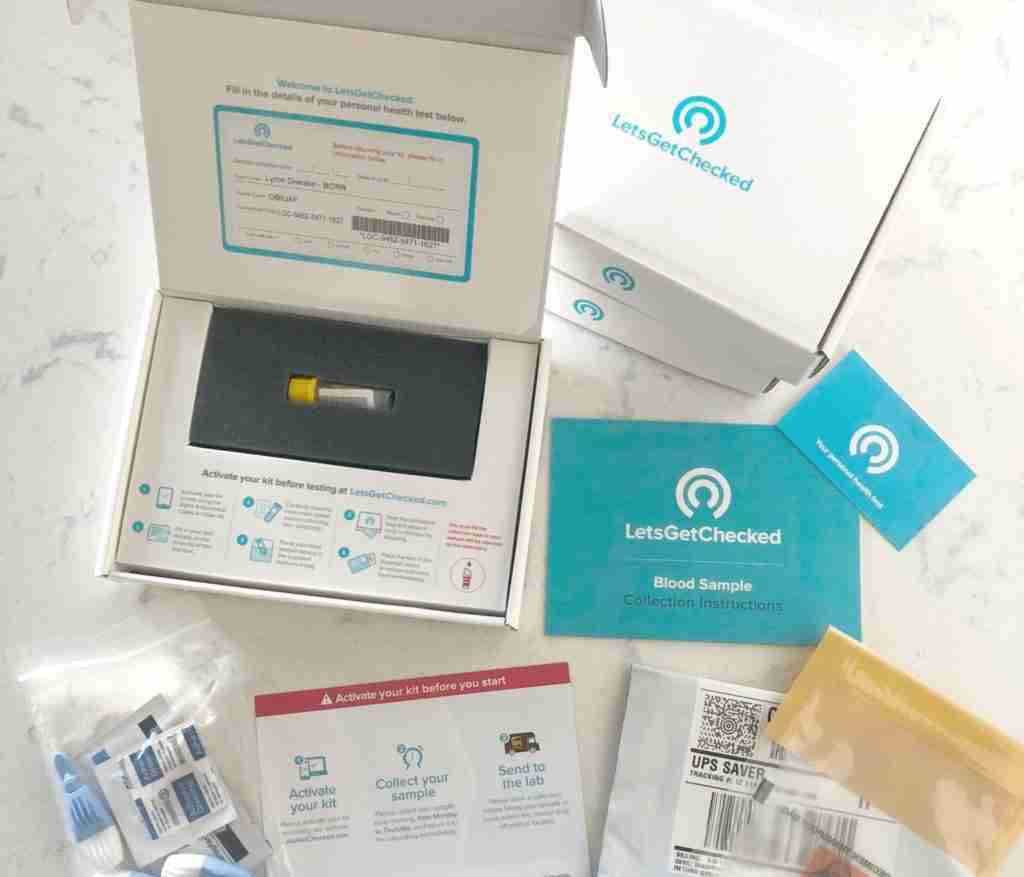 LetsGetChecked is a home testing company founded in 2014. It is one of the few companies to provide testing with home testing kits worldwide. Its varied test lineup includes biomarker tests relating to cardiovascular health, digestive health, fertility, and metabolic health, as well as STD screening and genetic screens for a limited number of cancers. The company has a reputation for scientific integrity and all its tests are based on sound scientific evidence.
I found that LetsGetChecked is a great way to take your health into your own hands without leaving the house.
Partner lab facilities are CLIA, INAB, CPA, or CAP certified
Very large variety of accurate at-home tests to choose from
Discreet packaging
Affordable prices
Free phone consultation with a registered nurse if you test positive for specific medical conditions
Live online chat available to answer pre-purchase questions
LetsGetChecked is a very solid option for most, if not all, of your home testing needs. Its wide variety of certified tests combined with very reasonable prices makes it hard to beat.
-Chlamydia 
-Gonorrhoea
-Trichomoniasis 
-HIV (I, II, P24 antigen) 
-Syphilis
-Hepatitis B 
-Gardnerella 
-Mycoplasma
-Ureaplasma 
-Herpes Simplex I (HSV-I) 
-Herpes Simplex II (HSV-II)
-Female Fertility Tests
-Progesterone Test
-Ovarian Reserve Test
-Female Hormone Test
-HPV Test
-Male Hormone Tests
-Testosterone Test
-PSA Test
-Vitamin Tests
-Thyroid Tests
-Folate Test
-Liver Test
-Cholesterol Test
-CRP Test
-Iron Test
-Cortisol Test
-Bowel Cancer Test
-Kidney Test
-Coeliac Test
-Diabetes Test
-Omega 3 Test
-Lyme Disease Test
The process of submitting a swab, urine sample, or blood sample for testing with LetsGetChecked is simple, fast, and convenient. Once you have selected your testing product, your kit will be dispatched in discreet, anonymous packaging. To register your kit, click on the "Activate Test" tab at the top of the LetsGetChecked website, and log in to your personal account.
Once you have logged in, provide a mobile number where the company can contact you when your results are ready. It will send a 6-digit verification code to this number. Enter this 6-digit code into the box provided on your personal account page, and then the two codes found on the inside of your testing box (it's complicated, I know!). Once this is done, you will have to answer a couple of health questions, and then registration is complete. Most tests offered by LetsGetChecked require a small blood sample. These samples should be collected in the morning (before 9:00 a.m.), and before eating. All the equipment needed to collect this sample is included in your testing kit. There is a video on the company website outlining how to perform sample collection, as well as a list of sample FAQs.
LetsGetChecked advises you not to collect your sample after a Wednesday, as the sample may not reach the lab before the weekend. Do not mail your sample on Friday or on the weekend.
Once you have collected your sample, place it into the biohazard bag provided, and return this bag to the box that the kit came in. Fill out the inner lid sticker of the box with the required information. Place the box in the pre-paid shipping envelope and send it back on the same day you collect the sample. If using express shipping, you will have to arrange a pick-up location for collection of your samples or drop them off at a drop-off point.
Your results should be viewable on your password-protected personal account within 2-5 business days from the date that the lab receives your sample. You will receive an email notifying you when your results are ready. If you receive an abnormal result from specific tests, a registered nurse may contact you to discuss your results and the next steps. If possible, the nurse will provide you with a prescription for treatment and answer any questions you might have.

health Home Testing LetsGetChecked LetsGetChecked discount code LetsGetChecked promo std testing