cbdMD Freeze Review – CBD Freeze Roller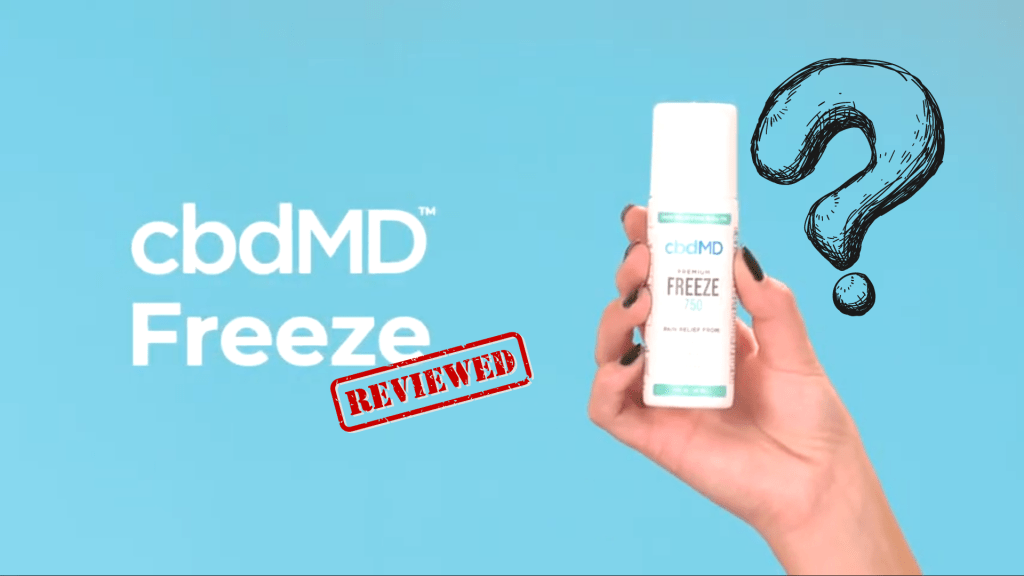 As a fan of cbdMD I was excited to try their super hyped CBD Freeze Roller, keep reading and enjoy this cbdMD Freeze Review
As a CBD user or future buyer, you may be looking for the perfect CBD product. You know that there are many options out there in terms of products and brands but you want to find one that is reliable, affordable, and effective. There are two things you can do: research all over the internet or start with this cbdMD Freeze Review – CBD Freeze Roller! This review will give insight into what this product's benefits are so that when it comes time for purchase decisions, you'll have confidence in your choice. Find out why it was product of the year and why it keeps escalating in popularity.
CBD has been used by many people as an alternative medication to treat pain relief and anxiety among others. It seems like everyone is talking about it these days because more and more studies show how beneficial it can be.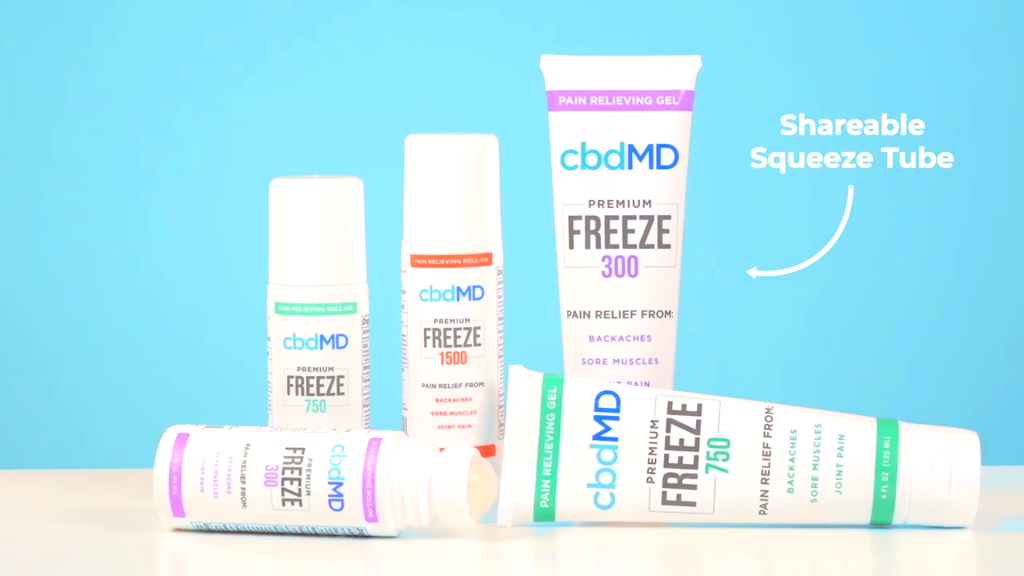 cbdMD CBD Freeze is a pain relief roll-on with its benefits right upfront. I was intrigued when I heard it's cbd in a roll-on form (you can get it in a squeezing tube as well), which always could be a major bonus as the application couldn't get any easier! You just pop the top off and rub the cold therapy onto an affected area (no worries about getting too close as long as it is topical/ surface). Another great thing that makes this product stand out is all the healing ingredients in it, such as aloe vera gel and vitamin E oil, known for their soothing properties while also being gentle enough to use anywhere from head to toe.
What are cbdMD Freeze Pros and Cons?
Some people are sensitive to menthol, so I can't imagine the smell being enjoyable for all. However, cbdMD CBD Freeze works great as a pain relief roll-on with all the lovely benefits right up front and it's made with CBD- two things that could be major bonuses! 
Overall, being an avid CBD user and knowing plenty of different brands and products, I strongly recommend cbdMD Freeze. It does soothe my arthritis pain and helps a lot whenever I get a bit sore after a stronger workout or physical effort.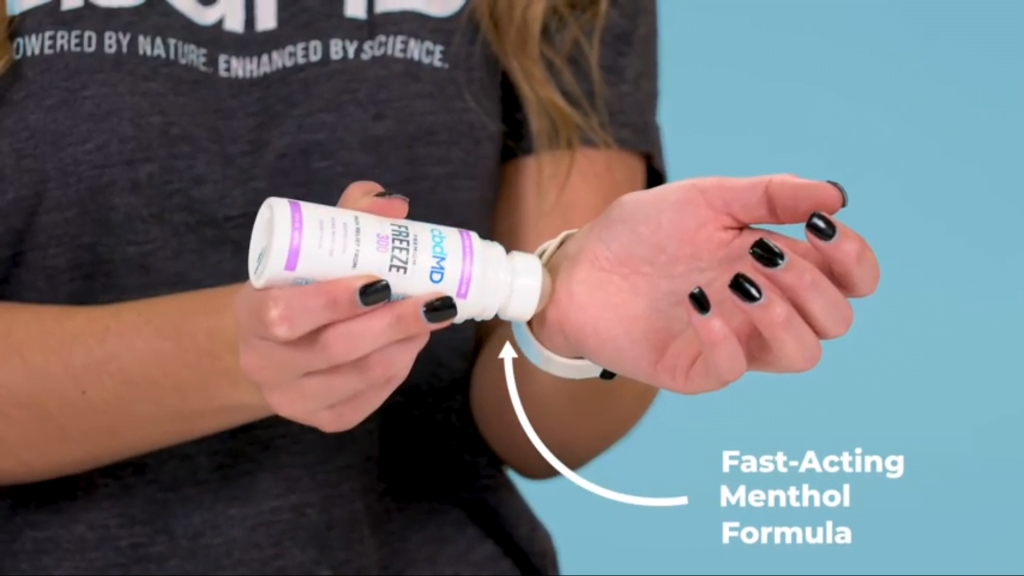 What about the Ingredients?
Hemp Extract (98% naturally occurring phytocannabinoids: Cannabidiol, Cannabigerol, Cannabinol)
The best of hemp with a broad spectrum of cannabinoids and terpenes while ensuring all products are THC-free.*
Menthol
Menthol provides a cooling sensation that quickly and temporarily eases pain while providing support for those problem areas; think backaches, sore muscles, joint pain, and exercise recovery. All with a cool, minty aroma.
Aloe Vera
The juice of the Middle Eastern succulent plant has long been used to soothe skin, especially after sun exposure. Perfect topical ingredient to combine with the proven pain relief properties of menthol.
Arnica Montana Extract
This European wildflower, also known as wolf's bane, has been used for centuries as a topical formulation to ease discomfort.
Tea Tree Oil
This oil from an Australian tree has become a popular ingredient in skincare products due to its soothing properties. Great for pairing with other topical ingredients to provide the perfect amount of skincare support.