Best Halloween Gift Baskets For Adults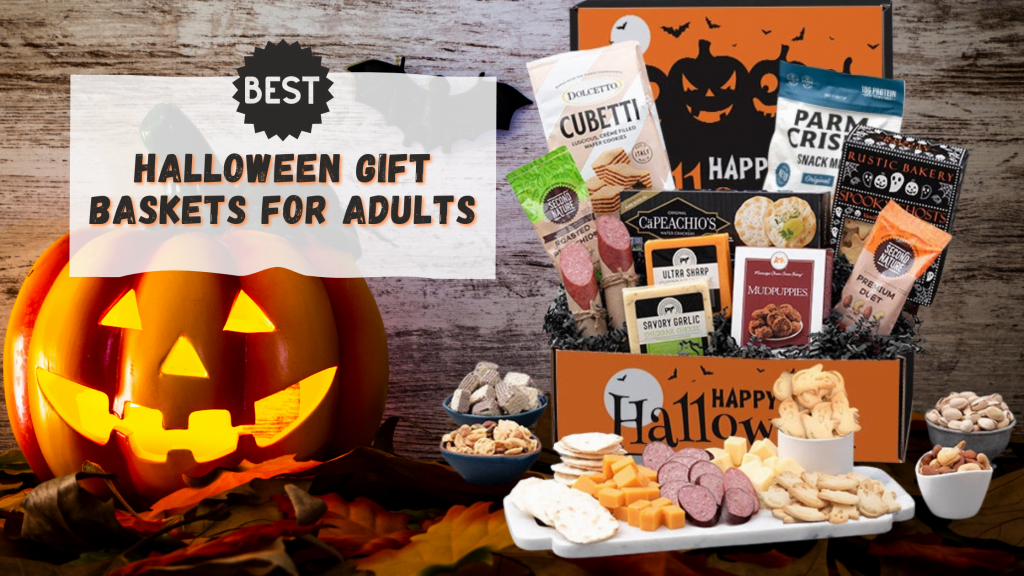 Halloween can be a scary time, but not always because of crafty ogres, skeletons, and hags. To some people, October 31st signifies really bad candy. When you're working your tail off running around the neighborhood and ringing doorbells, nothing is worse than getting stuck with subpar treats. (Guess whose house is getting toilet papered later…) So, this year, leave the scaring strictly to the trick-or-treaters and send Halloween gift baskets that are stocked with all the best treats for your favorite mortals. 
Double, double, toil, and trouble! That's exactly what you'll get with this Halloween Gift Basket. Gourmet Gift Baskets will send your loved ones a black "cauldron" pail filled with the best Halloween treats and beers any ghoul or goblin could want. It has classic chocolate and sugary candies such as peanut butter cups, chocolate M&Ms, candy corn, and more. This gift also includes Halloween-themed kettle corn and a festive gift tag. A perfectly frightful holiday-themed gift!
If you need to add an elegant touch to your Halloween Gift Baskets, these irresistible treats are it! They are also ghostly good! Perfectly ripe strawberries, gently dipped by hand into baths of exquisitely smooth imported Belgian chocolate. Each fruit is then elegantly embellished with tiny nonpareils, ribbons of silky confectionary drizzle, or adorable Halloween-themed designs.
Summer sausage, water crackers, and cheese – oh my! This Haunted Halloween Care Package – Meat & Cheese will have them gasping in delight, not fright! Gathered inside a classic Halloween jack-o'-lantern box are all the fixings they'll need to create an otherworldly charcuterie board! Slice up the sausage, dice the cheese, fan some crackers and use the snack mix, cookies, and nuts to fill in the ghostly gaps. Their guests will screech with fright (just kidding!), with delight when they lay their eyes on this All Hallows Eve-themed Halloween Gift Basket!
Inside a decorative jack-o'-lantern Halloween-themed gift tin, your recipient will excitedly discover a shocking variety of gourmet treats like sweet candies and gourmet popcorn. This fun gift is sure to make someone's Halloween spook-a-licious this year!