The Importance of Being Joe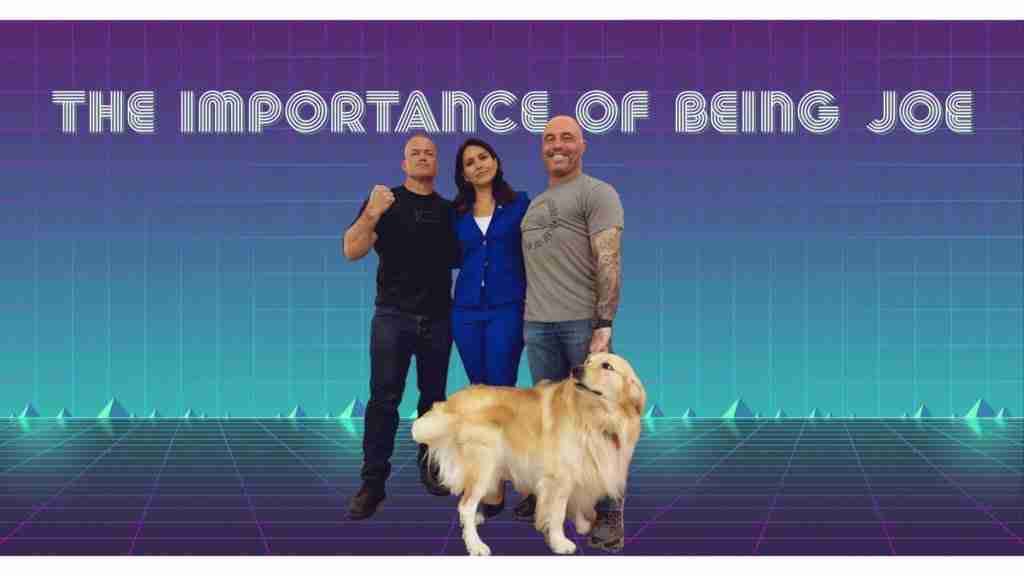 From left to right: Jocko Willink, Tulsi Gabbard, Joe Rogan and Marshal Mae Rogan (central bottom).
3 ways in which JOE ROGAN is changing the way we communicate
It's undeniable the impact of Joe Rogan in modern society, his ability to be almost indescribable, his panoply of guests and curious nature are magnetic.
Almost everyone knows who Joe Rogan is, but when they don't and I try to explain or describe him, it gets hard… This happens for a very good reason, Joe Rogan does not fit any model proposed by society. 
Here's what he can be described as:
Martial Artist
Podcast Host
Actor
Hunter
Science and Technology Enthusiast
Fear Factor Host
Onnit shareholder
Here's how I describe him:
1. Long-form conversations
Let's talk Politics… just as an example;
How can a presidential candidate be able to articulate his thoughts on the current and future state of the country with 60 seconds to answer a layered question and an additional 30 seconds to respond to follow-ups? Candidates are not allowed to give opening statements, but can finish up with closing remarks (again, with a clock ticking). Also, four commercial breaks will split the debates into five segments… 
It's not surprising people are more interested in hearing Bernie Sanders or Tulsi Gabbard on JRE.
Long-form podcasts are not interviews, they are conversations in which two or more participants discuss subjects of mutual interest. Some run for an hour, while others fall just short of four. His guests are given the space to clearly articulate their beliefs, ideas or thoughts and, instead of taking sides, interrupting for a commercial break or talking over them, Joe listens. And so do the millions of people who tune in every month from all over the world.
The truth is, Joe simply speaks with people he's interested in understanding. He can agree or disagree with them, but as always, he will listen. To not watch or listen to his podcast, because of a wrongly perceived political affiliation, is only to rob yourself.
2. Listening to both sides
"There's certain people that I'll have on, whether it's Alex Jones or anyone that's controversial, where people who get fucking mad. 'Why are you giving this person a platform?' OK. Hmm. I didn't think about it that way, and I don't think that's what I'm doing. I think I'm talking to people, and you can listen."
-Joe Rogan
Most of us don't really listen very well. Or if we do manage to listen, we are often just waiting until the other person finishes so that we can say what is on OUR mind. And that's not really listening. Over time the result of this is that we seal ourselves off from other people, we don't really know them, or really understand their concerns. Eventually, as our lives move on, we may become more and more isolated. When we listen, we allow the creative fountain to start up, 'the spirit, the intelligence, the imagination.' And by not listening, whether it be in business or personal life, that fountain will run dry.
(Exerpt from: The Fine Art of Listening)
Joe Rogan is not afraid of looking silly, asking "dumb" questions, being offensive or admitting he's wrong. He continues to explore his thoughts, the Universe and the minds around him, spreading positivity, kindness and helping the ones around him.  
"I have no special talent. I am only passionately curious."
-Albert Einstein