Elevate Your Style with the Coperni Mini Swipe Bag: Get it at a Discount!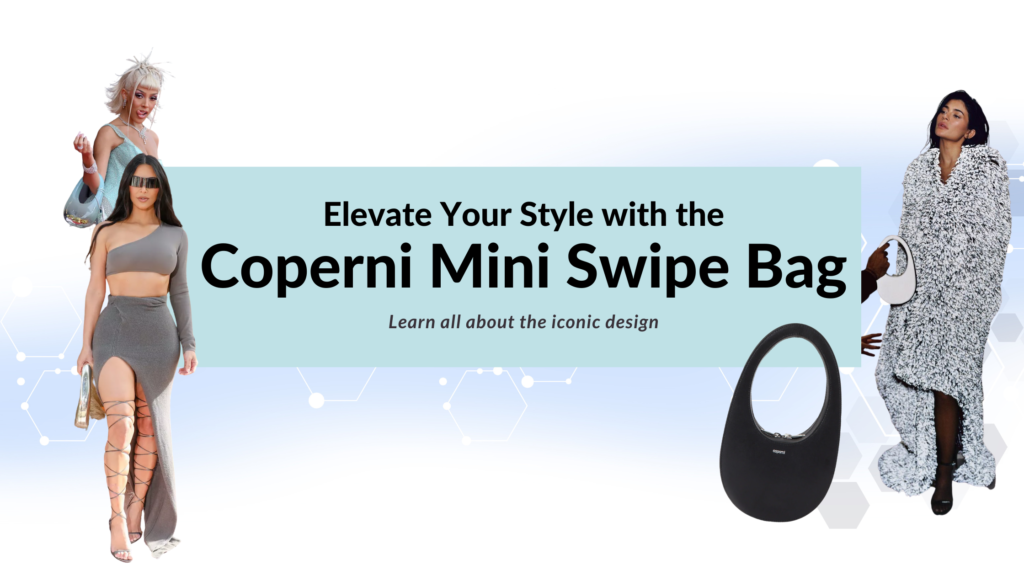 Disclaimer: This post may contain affiliate links of products I've used or approve; If you buy from them, you won't pay a penny more but I receive a small compensation that helps me create more content like this! Thank you 🙂
Hey there fashion lovers, I have some exciting news to share with you! Today, I'm going to introduce you to the trendy and fashionable Coperni Mini Swipe Bag. This bag is the perfect addition to your wardrobe, and it's designed to make a statement wherever you go. It's a must-have for anyone who wants to look stylish and chic, whether you're running errands or attending a high-end event.
Coperni is a brand that has been making waves in the fashion industry with its unique and modern designs. Founded in 2013 by Sébastien Meyer and Arnaud Vaillant, Coperni has quickly become a favorite of fashionistas all over the world. The brand is known for its minimalist and futuristic aesthetic, and as you can see the Mini Swipe Bag is no exception.
The Swipe Bag History/Concept:
I'm mesmerized by the concept; The Swipe Bag is inspired by the 'swipe to unlock' icon of an iPhone. This idea translates simplicity and functionality, with a focus on clean lines and innovative design
The Swipe Bag was first introduced by Coperni in its Fall/Winter 2018 collection, and it quickly became a popular accessory among fashion enthusiasts. The bag has since been updated in various colors and materials, including glass and suede.
The Swipe Bag concept embodies Coperni's philosophy of combining innovation with wearability, creating unique and functional designs. The Swipe Bag is a perfect example of this approach, with its simple yet eye-catching design that's both stylish and practical.
This bag is made from premium Italian leather and comes in a variety of colors to suit any style. The sleek design resembles the iconic swipe icon from Apple's iPhone. Some versions of the bag are also equipped with an adjustable strap, so you can wear it over your shoulder or across your body. There is also the Glass Mini Swipe, a truly unique version that made headlines with people like Kylie Jenner and others using it on various occasions.
Coperni Mini Swipe Bag Price:
The Coperni Mini Swipe Bag normally retails for around $600, but you can save money by shopping at places like Vestiaire Collective and Moda Operandi. These online retailers offer authenticated pre-owned designer items at a discounted price, so you can get your hands on the Coperni Mini Swipe Bag for less.
In addition to shopping at these retailers, you can also save money by using the Honey extension. Honey is a browser extension that automatically finds and applies coupon codes to your online purchases. It's completely free to use and can save you a lot of money on your favorite fashion brands, including Coperni.
So what are you waiting for? Elevate your style game with the Coperni Mini Swipe Bag and save money while you're at it! With its sleek design and high-quality construction, this bag is sure to become a staple in your wardrobe.
*This article was written with the help of OpenAI's Assistant AI